Originally published at: NASCAR Claims Noose Was Found in Garage of Bubba Wallace | Infostormer.com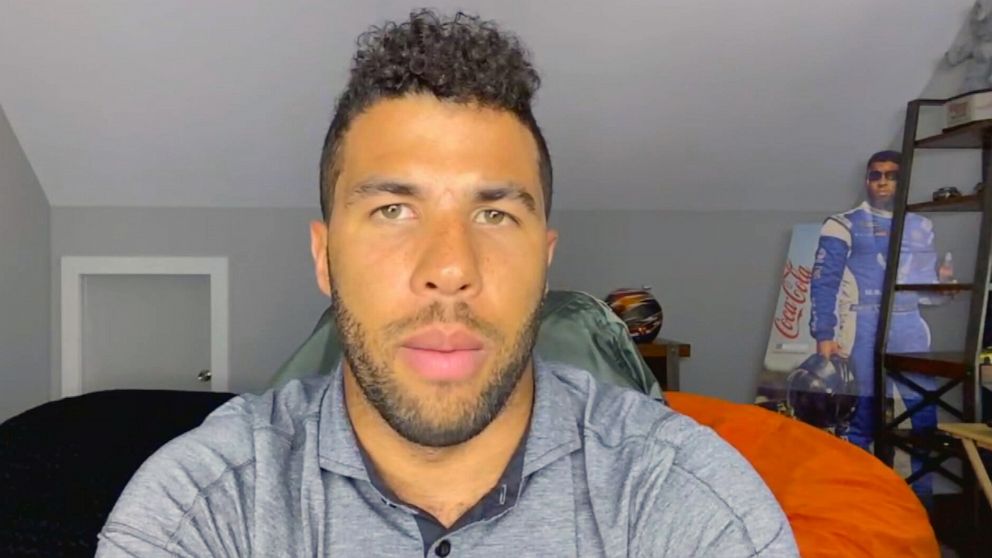 Bubba Wallace the mixed-race NASCAR driver who made a big stink about the Confederate flag being a part of NASCAR events, is apparently telling tales about a noose that was allegedly placed in his garage stall.
NASCAR says a noose was found in the garage stall of Bubba Wallace at a NASCAR race in Alabama. Wallace, the only full-time Black driver in NASCAR's elite Cup Series, successfully pushed for NASCAR to ban the Confederate flag at its tracks and properties. https://t.co/iFCuEHs5Hy

— The Associated Press (@AP) June 22, 2020
I do not believe this.
Mark Dice doesn't believe it either.
Who actually believes this?

— Mark Dice (@MarkDice) June 22, 2020
Is this it? pic.twitter.com/bFbrv9OT27

— Mark Dice (@MarkDice) June 22, 2020
This reeks of a hoax similar to the Jussie Smollett hoax when he falsely claimed that a couple of guys wearing MAGA hats attacked him.
You really have to wonder about this Wallace moron though. He willfully decided to become part of a sport dominated by White southern culture and Confederate symbols and then demands the sport ban the Confederate flag after joining the sport so his feelings aren't hurt. The fools at NASCAR complied with Wallace out of fear of the revolutionary woke mob and have pretty much alienated a large portion of the people who previously watched this sport.
Hey Wallace, if you hated the Confederacy so much, why did you become part of the sport to begin with? You could have chosen another sport that's filled with niggers that does not have connections to the Confederacy and the south. What's your angle bro?
Seriously, would that have been so hard? Or are you just a stupid nigger? I guess I'll just assume that you are a stupid nigger. I don't care if your daddy was White. Your daddy was a nigger for fucking a nigger and spawning your nigger ass. I would not shed a single tear if you ended up crashing your car and dying in a fiery explosion. In fact if that is how you die, I will laugh and celebrate such a happening. Either way, you are most definitely going to hell when you die regardless of how your death happens. That much is certain.